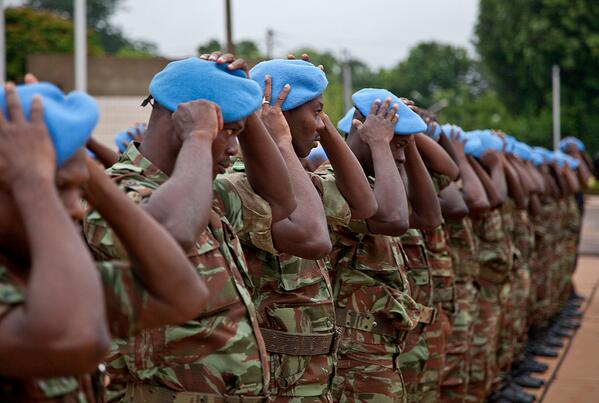 Mali's economy had been torn to pieces over the last months. Economic growth figures indicated a 1.2% contraction for 2012 – the first contraction since 2001. This is despite "a good agricultural season" and steady revenues from gold extraction which are thought to have helped buffer Mali against even further economic woe.
Conflicts are inherently tumultuous but life simply has to continue. Where it cannot, it flees. People still need to find food, barter for materials, find shelter and fuel. War and violence in does not only destroy economic activity but in can also warp it; corrupting conventional channels of trade and commerce and therefore creates new opportunities for illicit and sinister ways of generating wealth. Mali has seen thousands lose their livelihoods. Though in the security void and amongst the chaos organised crime and drugs trafficking – its primary source of finance – has thrived.
Conflict-hit economies must be understood to have winners as much as they produce losers. It is with this in mind that the issue of peacekeeping must be approached. Why? Only recently has the United Nations been made aware of the enormous economic impact the deployment of a peacekeeping force has. By simply being deployed in Mali, the 12,600 strong UN Peacekeeping force – called MINSUMA – that has just arrived is already interacting and influencing Malian economics.
Peacekeeping soldiers and their support staff are usually paid enormous salaries compared to the average citizen of a country they operate in. Also the UN's expenditure on associated services like offices, mechanics and accommodation represent an enormous injection for the local economy. The UN's peacekeeping chief Herve Ladsous stated earlier this month that Mali represented "unique challenges" due to its ravaged infrastructure. The arrival of a Peacekeeping force can be massive for small economies, and change them forever. For example, in the case of the UN Peacekeeping forces that were deployed in Timor-Leste (UNTAET), Liberia (UNMIL), Kosovo (UNMIK) and Burundi (ONUB) mission expenditure in the local economy accounted for up to and over 6% of the host country's entire Gross Domestic Product. To put that into perspective: all the expenditure on education in the UK public and private – including student subsidies – is only 5.6% of Britain's total GDP. For Mali the arrival of a peacekeeping mission may not only mean security, but prosperity.
Mali's economy certainly needs a boost. This article reminds us of the continuing devastation in the country. However, Peacekeeping money can be dangerous, especially when we remember that in a conflict economy illicit and sinister forces are usually better placed to exploit new opportunities. The Peacekeeping force has already gained some recognition for its ability to negotiate access with the National Movement for the Liberation of Azawad (MNLA) in some remote northern territories to provide a safe environment for brave Malians to come out and vote.
However, like the Presidential elections, the current Peacekeeping operation can be equally criticised for having a regional bias. In Bamako the election looked like an election – campaign rallies and billboards. In the north, however, 500,000 Malians remain displaced. Some feel that the impact of Ramadan, especially in the sparsely populated north, has not been fully considered. It has been suggested that Malian authorities were under intense pressure to have early elections by western donor countries (that have constitutional requirements surrounding the need for elections that blocks aid payments) which meant that national voting cards were only sent out a month before the date of election – a huge administrative challenge. A good audio interview weighing up the difficulties of holding the Malian elections is available here. There is nothing to suggest that the impacts and benefits of a peacekeeping operation will not fall victim to similar bias. Even worse, in a case like Mali – where the conflict contained historic grievences about regional political and economic inequality – a poorly managed peacekeeping mission logistically could do more harm than good.
This has happened before. Benedikt Korf argues in reference to Sri Lanka that the benefits of UN interventions are usually overwhelmingly confined to the capital city. Theoretically, there are many instances whereby unintended outcomes of peacekeeping could foster, rather than diminish, the root causes for the original conflict. In the case of Sierra Leone over ninety percent of the socio-economic benefits were thought to have been confined to Freetown. This pattern was reported in other UN missions. In Burundi the UN handed out more contracts to Tutsis than Hutus. Conflict in Burundi, and neighbouring Rwanda, has revolved around the rivalry between the Tutsi and Hutu. The view that produced this conflict was partly built on the perception that the Tutsi have earned their socio-economic dominance through favouritism from external actors, from colonial times to present day. The resonance of the favouritism displayed by the UN could easily become propaganda in renewed tensions. Carnahan explains that in this instance the Tutsi show a greater ability to navigate the UN bureaucracy and therefore can better obtain contracts. Nothing sinister, but the UN possibly is not always aware of its impact on recurring historic grievances and economic divisions that have led violence in the past.
UN peacekeeping is a very fine art and incredibly difficult to get right. Regrettably, corruption within peacekeeping missions has also been a problem historically. Provision of poorly trained troops has resulted in terrible and inhumane practice, arguably the worst example of which being the Democratic Republic of Congo. Mineral exploitation in the DRC provides a perfect example of a conflict economy. The exploitation of gold and other minerals in the DRC has been the way to raise funds for rebels to pay their troops and obtaining weapons. The case of the DRC shows the most abhorrent example of peacekeepers not only contributing to the economic aspects of political violence, but become an embedded aspect within it. Pakistani peacekeeping troops abused their position to establish a network of gold trading with some of the militia groups they were supposed to be suppressing and demobilising. Some Pakistani peacekeepers participated in handing back weapons to militias they had demobilised in exchange for gold and access to the mines rich in precious metals and minerals. The scheme resulted in multiple million-dollar deals networked out of the DRC through corrupt military personnel.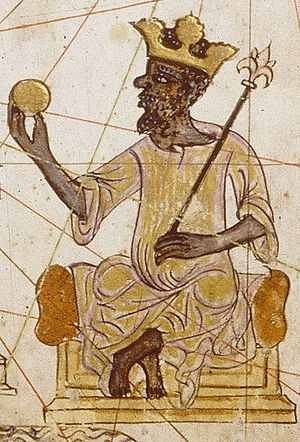 The obvious link to be made here is to the gold extraction activities that are currently crucial to the economic success of Mali. Though no foul play has been reported yet, at a recent talk at the London School of Economics, Dr Kwesi Aning stated his fears that because of a diplomatic spat between ECOWAS and the UNSC in the run up to deployment of MINUSWA African armies will not be keen to supply their best trained troops. Dr Aning believes that radicalisation and corruption will be more of a likely threat to the mission's objectives as a result. Indeed, the African contributions to MINUSWA took a knock this month upon Nigeria's announcement that it is withdrawing 1,200 troops to fight its own insurgency problems at home.
It is certain that restoring security will remain the central objective to Mali's peacekeepers for some time to come, regardless of the strength of the incoming President – whoever that is. In addition to security, the MINUSWA must recognise the other responsibilities is has to Malian society. A well-maintained and sophisticated peacekeeping force is vital to Mali's recovery. Until we can be sure that this force is structured and is receptive in a way that other missions have not been previously it is a serious concern that the presence of MINUSWA could easily fall victim to the flaws that have plagued its predecessors.