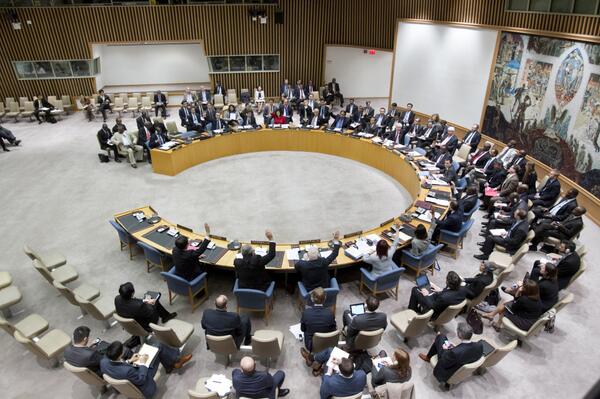 The situation on the ground in Mali has so far not shown signs of marked improvement. In fact, many commentators are stressing that the cracks in this fragile 'peace' are beginning to accelerate in size and number. The word peace is placed in inverted commas here as much of mainstream reporting on Mali has created the impression that peace has prevailed in Mali for some months. The jubilation that anticipated an imminent French victory was given a good deal of coverage in the West. But this 'peace' is a peace defined by the absence of physical violence. There are other notions of peace and these help explain the situation in Mali a little more accurately. Some commentators consider the harm caused by poverty and imbalanced societal structures as forms of violence. People who believe there is some mileage in thinking of peace in this way would argue that there has rarely been an instance this year where Mali could be accurately described as 'at peace'.
With this in mind, the impression one gets now, from a glance at the news, is a slippery slope, a regression and a return to violence in Mali. There remains a threat of a significant reprise from remaining Islamist rebels who, despite being fractured, have changed tactics and are picking off intervening Chadian soldiers at an alarming rate. The familiarity and resilience of Chad's soldiers to the rocky desert conditions have been seen as so crucial to the success of their better equipped French counterparts. The Islamists are no doubt bruised from the last months of intense combat. However early this April, Mali's U.N. ambassador, Oumar Daou, warned the 15-nation UN Security Council that "not all of Mali's territory has been retaken from extremist armed groups and that they are resorting to new tactics, including laying landmines and conducting suicide and car bombs, in an effort to counter offensive by French and Malian forces."
At the turn of March to April the United Nations estimated that:
Around 470 000 people have fled the fighting and sought refuge either in Malian host communities or in neighbouring countries

More than 290 000 people are internally displaced and about 177 000 are 

facing a humanitarian crisis of their own

 as refugees in Mauritania, Niger and Burkina Faso.

There will be another 750 000 people in need of immediate food assistance and 660 000 children at risk of malnutrition this year, including 210 000 at risk of severe acute malnutrition.
But the French want out. It has been announced recently that France aims to have 75% of its forces out by the end of this year. It's a steady draw-down and not the cut-and-run scenario which many thought would result in a disastrous unravelling of all gains the intervention made in the first place. To confuse the picture, many diplomats have suggested that any future UN Peacekeeping operation should be built around the French forces already deployed in the country. But the French are leaving, and thus it's now time to explore how the groups that are staying on to try and shape Mali's future – for better or for worse – have responded to this news. What could be the next results from this withdrawal?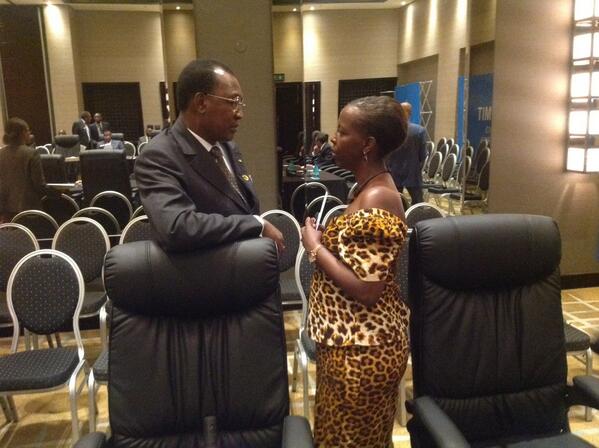 The situation is becoming unstable enough for Chad's President Idriss Deby to recall his 2000 troops. This is significant in many ways. It serves as evidence that Western countries are not the only places to suffer from the 'quagmire syndrome'. Secondly, Chad's soldiers were the only African force in Mali performing a major combat role. Other African contributions remained thinly spread around the Malian capital Bamako, far from the most intense fighting. If African soldiers can justify withdrawing, who will step-up to provide military personnel to serve in a country that so desperately needs them?
The United Nations is considering an intervention. It has made some head way. There are two plans at the moment. In the first option, the current 7,000-strong African-led force, known as AFISMA, remains in the country but is linked to the United Nations and is funded from the UN budget. The second option transitions and expands this force into a "full-fledged UN stabilization mission" of about 11,200 troops.  Alongside it, a parallel force would be created to conduct "counterterrorism operations". The performance of the Economic Community of West African States' (ECOWAS) 6,400 strong AFISMA force has won praise from around Africa and from the United Nations. However a full-fledged UN controlled force would have unique terms of engagement and would potentially have to show greater constraint in its combat operations. This could in fact be a boon rather than a flaw – and the Malian ambassador to the UN has already expressed it finds the second option – that of a full-fledged UN mission – more favourable. The more inflexibility the UN has to stop it being enlisted and marched off into a wider War on Terror in the Sahel, the better. If it does come to that, it is a situation that the UN rarely wins. Either it over extends, as in Black Hawk Down, or it gets swept aside, along with its credibility, as it did over Iraq.
Lori-Anne Théroux-Bénoni – of the Institute for Security Studies, Dakar – is right to ask what mandate should this UN mission be handed? Again, there are two options. The first is a mission similar to the one currently underway in the Democratic Republic of Congo (DRC), which is charged with the (not so) simple task of keeping warring parties apart. The second is the opposite, a Somalia 1992-93 style intervention characterised by actively seeking and destroying the opposition rebels. The first option seems more favourable here, as problems prevail in defining and identifying a coherent opposition force.
Also, another factor that has been tragically misunderstood so far is the presence of the disgruntled, dissatisfied yet ambitious Tuareg rebels. The Tuareg are a seminomadic pastoral people of North African Berber origin. They represent a minority in Mali, and the other countries of the western Sahel they live in but their cultural unity is profound. The UN Under Secretary for Political Affairs Jeffrey Feltman said that while "arbitrary acts of violence" against Tuaregs and Arabs had recently slowed, "there is still a risk of reprisal against members of these communities." Now that combat operations have diminished and the French have scared off al-Qaida in the Islamic Maghreb (AQIM), the Tuareg are prepared to begin acting as their own security providers.
Andy Morgan illustrates their difficulties through the story of a Tuareg musician, "Hamid":
"The Tuareg musician lived under the puritanical rule of the Mujao militia from April 2012 until the French army drove them out in January…life under sharia law was difficult and occasionally dangerous for a musician. But for many Tuareg – identifiable by their lighter skin – the prospect of living with the Malian army was worse. "I'm more frightened of the Malian Army and tribal militias like the Ganda Koy, than the Mujao (Movement for Unity and Jihad in West Africa)," he said. "All they look at is your colour."
Morgan continues to explain that "As many feared, wresting the northern two thirds of Mali back from the Islamists has been easier than reuniting the nation." Tuareg have split from Tuareg – some "do not even begin to see themselves as Islamists" whilst other separatists have been cooperating with AQIM for years.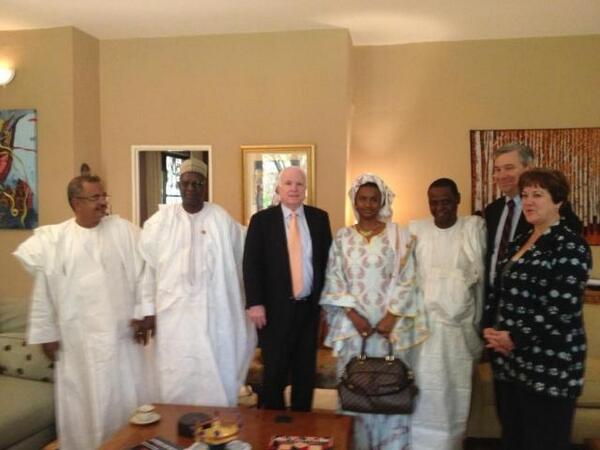 Malian national unity in general is a huge problem. Perhaps the UN could find its footing after the Haiti cholera outbreak scandal in its more traditional role as a mediator. Dr. Roland Marchal, a specialist on the economics and politics of conflict in sub-Saharan Africa, warns that this also entails problems. By acting as mediator the UN risks legitimising both unelected government and rebels alike. Historically interventions from external actors often undermine the forces and structures they ought to promote. For this reason Dr. Marchal believes that any UN mandate must be cautious of setting out to heal cultural and historic conflict in Mali: a new social contract for peace and justice must be forged by the Malians themselves. Dr Marshal suggests a "National Conference…" – a broader affair than traditional peace negotiations – "…that would encompass many actors rooted in the political, social, religious and cultural arenas." He states that it "may offer a greater chance to reach a sustainable agreement" and may be more sustainable as it would confront the fact that all parties involved face allegations of huge human rights violations.
So perhaps there is a role for the UN as a facilitator; to table a fresh set of elections and channel international support. Unlike in Rwanda and Angola where this strategy failed spectacularly, some democratic norms are already prevalent in Malian society. Perhaps Mali will be responsive and succeed in places where other interventions failed. Statements following a recent week-long from Assistant Secretary-General for Peacekeeping Operations Edmond Mulet appear promising in this regard. He stressed that any UN force would be limited and would focus on supporting the Malian authorities and protecting civilians. As AllAfrica reports:
'"The sovereignty of Mali is the main objective of this international support," Mr. Mulet said. "It is not to create a buffer between the north and the south. The members of the Security Council and the member states are very clear on the need for Mali to extend its authority over all its territory" he added.'
Equally Théroux-Bénoni adds that:
"While attention is focused on the type of peace operation to put in place in Mali, the international community should not lose sight of the fact that a peace operation alone will not suffice to bring about a lasting solution to the profound security and governance crisis that has led Mali to its current predicament."
From the moment the French arrived, or even when Mali's government sent a plea for help, the governance and future of Mali has been internationalized. As James Schneider – editor of Think Africa Press – explains that Mali is being described using a "false narrative" which "places the effects of Western policy far above the moods and motivations of Malians". It seems that a narrative prescribing to a wider War on Terror has influenced policy for a long time. The United States made up its mind on this one some time ago. The Obama administration has "spent more than $550 million over the past four years to help train and equip West African armies to fight militants so that the Pentagon would not have to". An article in the New York Times caught up with the US soldiers training African forces in the southeastern corner of Mauritania, about 100 miles from the border with Mali. The detail of the article exposes a deep preparedness in the persona of the US soldiers. It hints how long Mali has been taken seriously as the next potential battlefield in the War on Terror, and how involved the US has been with Mali's neighbours in drawing up the agenda for Mali's future. Is the UN really calling the shots here?
The United Nations does have an opportunity in Mali to prove it is not just full of hot air. The UN Department of Peacekeeping Operations has plenty on its plate at the moment; with the crisis in Syria ever out-of-hand and the already massive mission in the DRC seeing troops increases and a strengthening mandate . Regardless of this, it is the view that a UNPK mission for Mali could be ready by July. However as this article points out a deployment date and the length of time the mission's mandate will run for have not been formally written out. Equally ambitious are the Malian government's hopes to hold elections in July, and while Security Council diplomats and UN officials said that goal may be overly ambitious the EU has waded in stating that it is ambitious, of course, but surely it is also desirable? Someone needs to take the plunge and throw their weight into this plan soon before Mali's unelected regime is left to manage this crisis itself.
It would be a surprise if France is forthcoming with troops again, and the UN knows this. The UN has made plans to give President Hollande a 'Peace Prize' to stick on his mantelpiece. Now, he wouldn't want to gamble that chance away now, would he…?